Price Starts
PHP 3,880,000.00
Variants
2.0 VTEC TURBO Honda SENSING
Price Starts
PHP 3,880,000.00
Variants
2.0 VTEC TURBO Honda SENSING
Exterior
The Civic Type R boasts of its radically-sporty exterior that is both stunning and distinguishable even from afar.
---
Interior
Inside, the driver-centric cockpit and Type R Spec Bucket Seats fit just like racing gloves, giving you an exciting yet comfortable drive.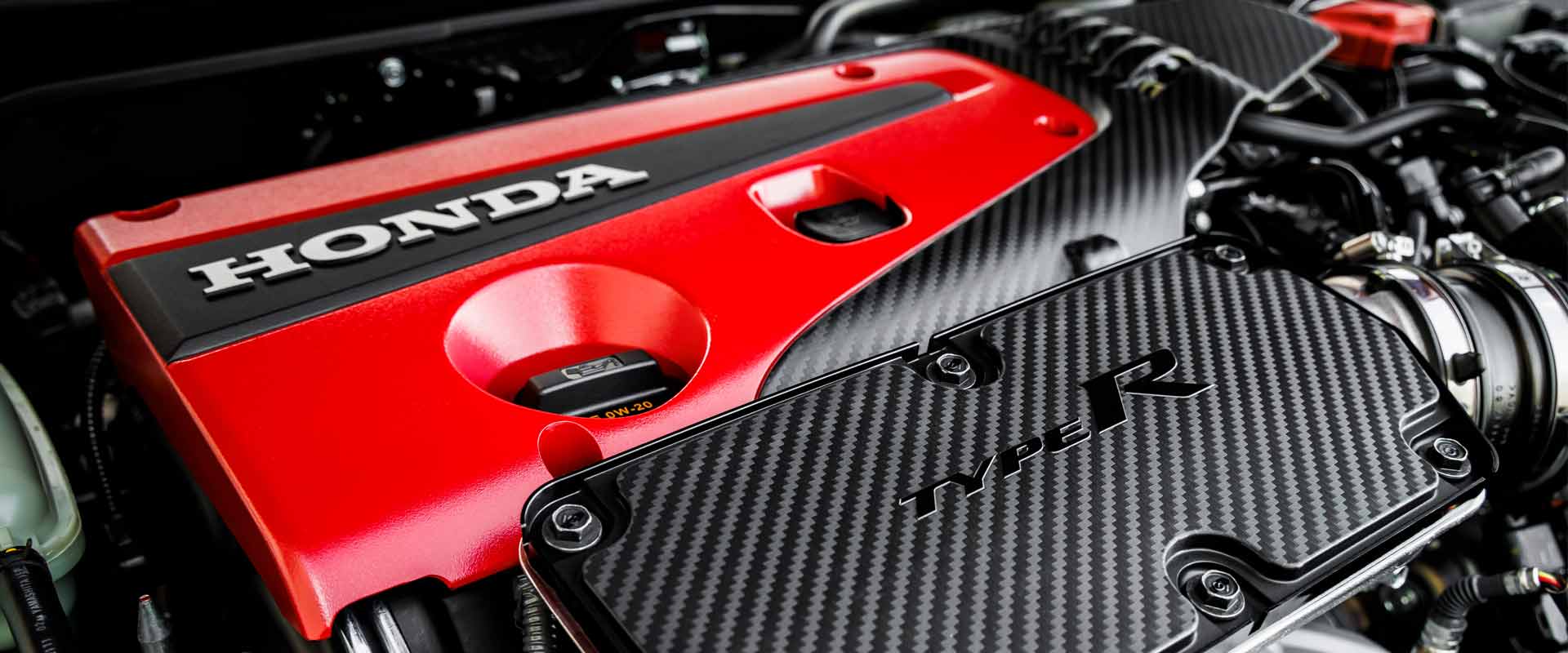 EMBODIMENT OF PURE PERFORMANCE
With its mission of pursuing unparalleled driving pleasure, the All-New Civic Type R combines advanced technology, sophisticated design and performance beyond compare. Equipped with a 2.0-liter turbocharged VTEC engine, coupled with a smooth and precise 6-Speed Manual Transmission, the Type R produces potent power of 320ps with 420N-m peak torque, embodying Honda's racing spirit and making it the most powerful Civic Type R to date.
REAL-TIME PERFORMANCE TRACKING
Chase your best lap time with the Honda LogR Performance Datalogger, exclusive to The All-New Civic Type R. See every lap unfold in real time, with a G-meter, lap timer, tire friction data, engine and oil temperature, boost pressure, and other critical information displayed on the touch screen and Driver Information Interface while you drive. LogR also captures data so you can review it later and see your track performance.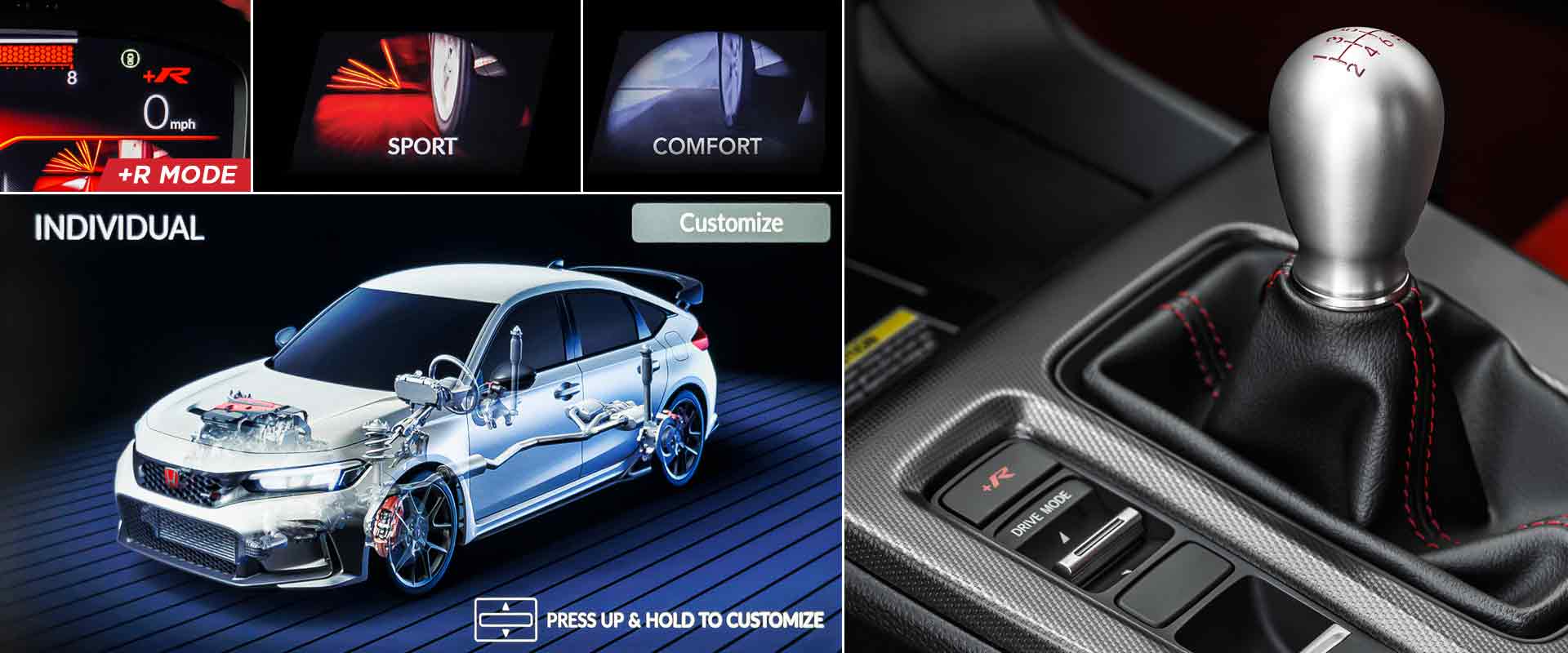 FOUR DRIVE MODES
The All-New Civic Type R's 4-mode drive system allows the driver to select through four distinct driving styles, ensuring the thrill and pure emotion of being one with the car and the road. New to this feature is the Individual Mode which allows the user to customize through the different driving modes to suit his driving style.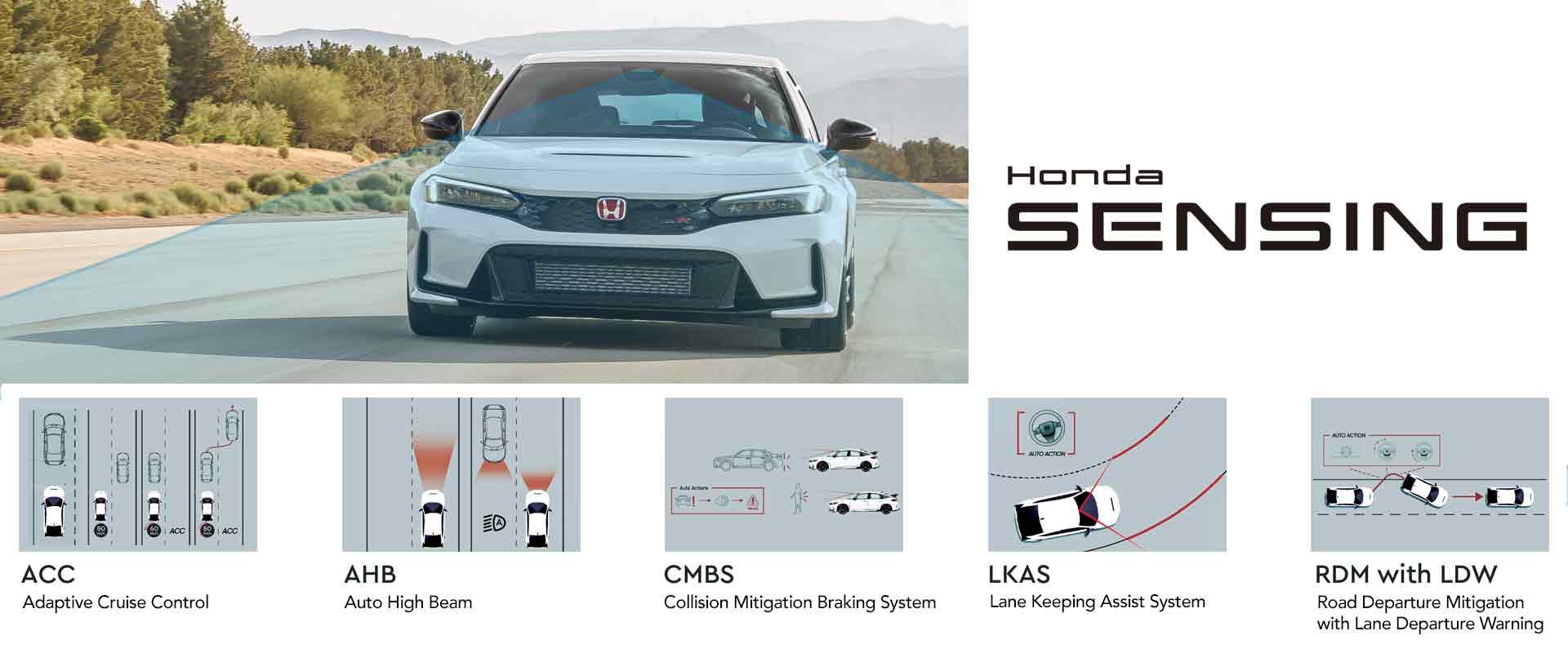 Honda SENSING
The standard Honda Sensing® suite of driver assistive and safety technologies have been thoroughly reengineered for the 2023 Civic Type R which uses a single camera mounted behind the windshield coupled with an exceptionally fast processor and sonar sensors. The new single-camera system features a field of view that is twice as wide (100 degrees vs. 50 degrees) and can see farther down the road. Know more about Honda SENSING.