Luxury, Advanced.
To be distinguished, one must set himself apart from the crowd. What better way to do that than with the Legend, Honda's top-tier masterpiece that elevates luxury and technology to a whole new level. With its imposing length, graceful form, flowing lines, sharp creases, and smart features, you can expect nothing less than an exhilarating ownership experience.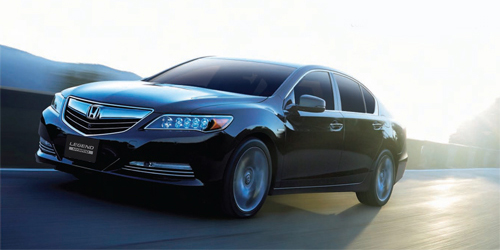 The first steps toward greatness began with Honda's desire to elevate the luxury driving experience to heights unheard of. In such a way that man is defined by the steps he takes on his journey through life, this evolution is the result of Honda's dedication to the creation of a benchmark by which luxury sedans are compared. Building on the solid foundation of technological development, expertise, and a rich history, the journey toward greatness and beyond continues. The Legend has arrived. Now, it can be yours to experience. Write your own epic story. Become Legend.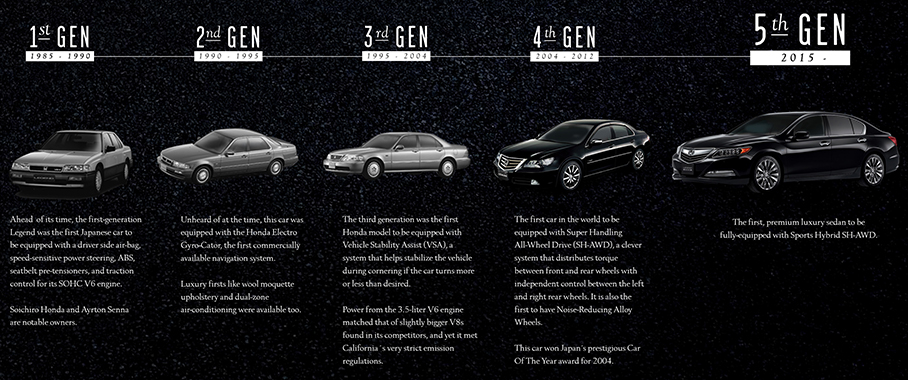 INTERIOR
A Nurturing Touch
The All-New Legend ensures that passengers get an even better experience as they are cradled in a spacious cabin with premium comfort-oriented features, as well as premium entertainment features. One can simply sit back and relax, or perhaps be excitedly entertained
EXTERIOR
A Suit of Armour
There's substance underneath its stylish cloak, resulting in an impact that hints at something significant beneath the surface. A sedan of this caliber must be as functional as it is awe-inspiring. It must deliver more than what is expected. This is that kind of attention to detail that is delivered by the Legend.
Performance
The Heart of a Titan
Advanced hybrid technology in a sophisticated drivetrain. Power and fuel-effiency are yours, thanks to the 3-motor Hybrid System and 7-Speed DCT. These systems work together seamlessly to offer a driving experience like no other. The future has arrived, and it is what Legends are made of.
Imagine a driver aid that enhances the agility of the chassis by improving handling in real-time. This is Sport Hybrid SH-AWD, and it helps the driver choose the right line with ease and with added stability. This feature is unheard of in cars in this segment and provides a confidence-inspiring drive.
HOW SPORT HYBRID SH-AWD WORKS
This state-of-the-art traction and handling system designed by Honda responds to driver input by combining a front-rear torque distribution system with a regulated torque system for the left and right rear wheels.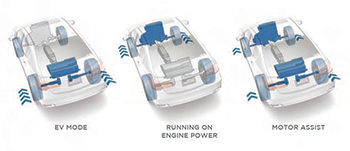 Up to 100% of power from the rear electric motors can be delivered to the left or right rear wheel to assist in cornering and to reduce understeer, effectively pushing the car around the corner. This technical showcase adds to safety while also enhancing the sporty, road-holding character of the Legend.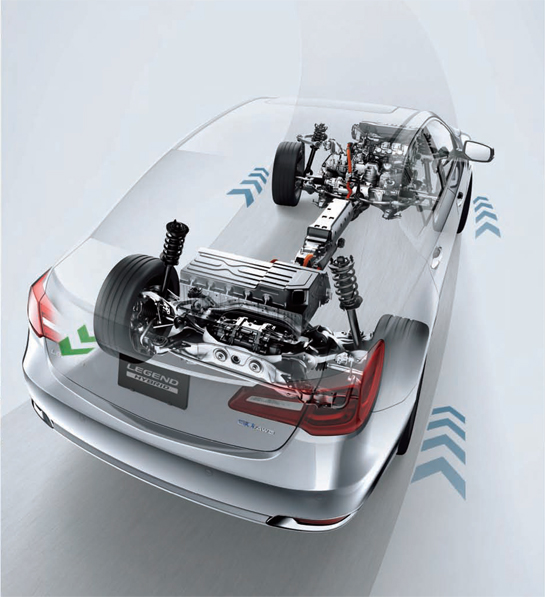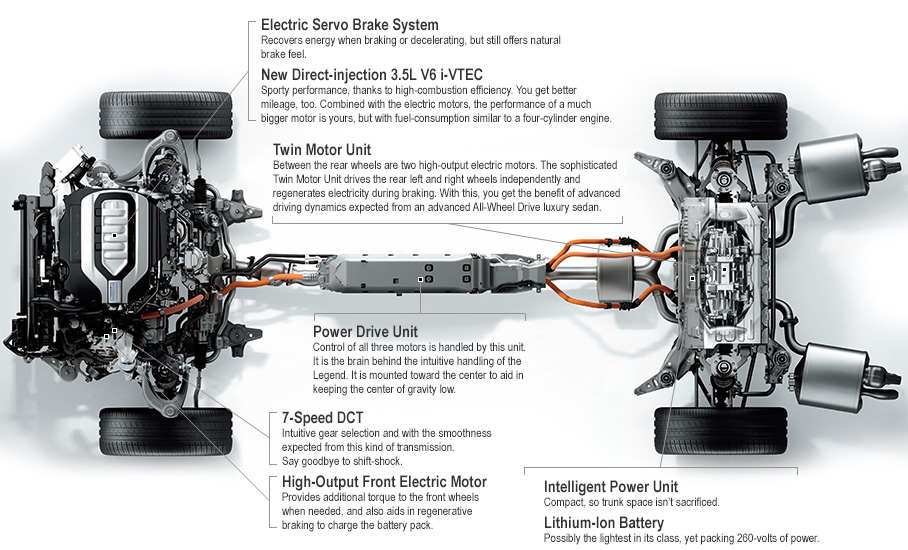 Safety
Advanced Safety
Safety is of utmost importance and is paramount in the Legend. Expect nothing less than the most modern and up-to-date driver and passenger safety technology.